Larnaka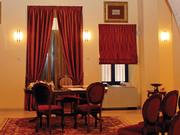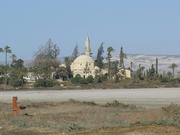 It is not only the myth of Eros that inspires magic to couples performing civil marriages in Larnaka.
The good weather and the extreme hospitality seem to be another good reason why this sea-side town attract so many couples.
Larnaka's Registrar Office is hosted in a traditional house close to the beach, ideal for relaxing and enjoying a festive lunch after your marriage took place.
With the Larnaka International Airport close by it is also welcomed by many couples from the Mediterranean countries who want to fly-in and fly-out on their wedding day.
Civil marriages on weekdays during office hours till 14.30.
St Helena's Church
is an English language church located in the centre of Larnaca on the south east coast of Cyprus.
The weddings are in the Church of England style and are conducted either at the church or at selected local hotels.
St. Mary of Graces Catholic Church
In the north-eastern district of Larnaca, distinct from the surrounding building, there is the imposing monument of the Catholic Church of the Franciscan Fraternity dedicated to the "'The Virgin Mary of the Graces.
The Church is built in the shape of the Latin cross. It has three narthexes, dome and Peristyle (colonnade) built-in its face.
Hotel Chapels
Golden Bay Beach Hotel
Palm Beach Hotel